-Jolly Cup News
HOME > News
Heat-Resistant Paper Cups Made In Taiwan
Date: 2013-10-11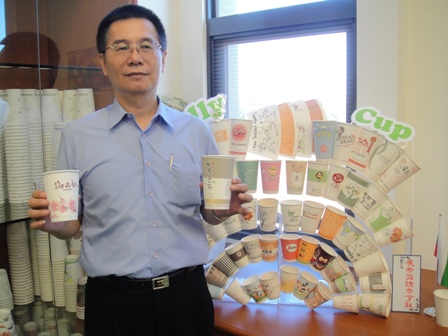 Have you ever wondered if the hot coffee on your paper cup leached any chemical from the cup? Well, if you haven't given that a thought yet, then you might be shocked to know that the regular paper cups are not heat resistant and that you might be consuming the plasticizer which is released from the cup when hot liquid is poured into it! To address this safety issue, a Taiwanese biotechnology company has developed a new type of paper cup that withstands hot temperatures.
The owner of a paper cup company "Chang Ching-wen" realized that his cups weren't very safe to drink from. Hence, he researched and explored different ways to tackle the problem. He finally figured out a way to make a new type of paper pulp which was both resistant to high temperature and which did not release plasticizer. The final product was also acid/alkaline resistant and could be used in a microwave. 
It is reported that Ching-wen has since patented the product in over 100 countries and has received the necessary certifications. We believe that this new product will help alleviate food safety issues, at least in Taiwan, which makes use of at least 200 million paper cups a month.


http://ifood.tv/news/491368-heat-resistant-paper-cups-made-in-taiwan